What is Customer ID in Yes Bank? How to find Yes Bank Customer ID online?
The Yes Bank Customers can enjoy many online services using their smartphone or computer sitting at home. To avail the online services, you will need to register for Yes Bank Net Banking service or Yes Mobile App registration. For both the registration, you must know your Customer ID for your account, credit card or loan account. In this guide, we will learn what is customer id in Yes Bank and how to find Yes bank customer id online or offline.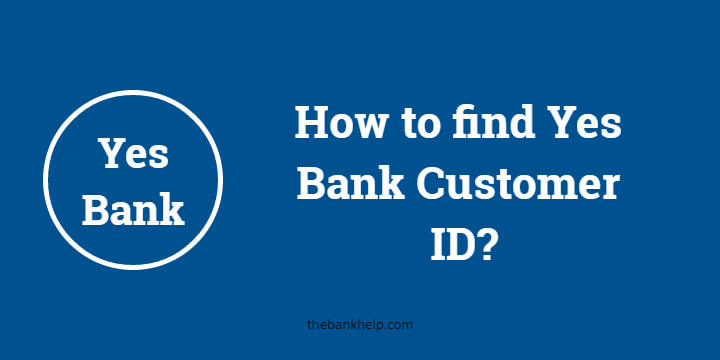 Requirements for Yes Bank customer ID –
Welcome Letter sent by Yes Bank at the time of opening account/credit car/loan account.
Cheque Book
Account Statement / Loan statement / Credit card statement received physically or via email.
Net banking login access to find Yes bank customer id online.
What is Customer ID in Yes Bank?
There are many ways to get your yes bank customer ID. We will see each method in details-
1. Yes Bank Customer ID printed on Welcome Letter
When opening an account or credit card, you receive a welcome letter and an account kit. On this welcome letter, you can see the Yes bank customer id and other details such as name, address, branch details, etc.
2. Get Yes Bank customer ID in Cheque Book
The first page of your chequebook has a customer ID printer with other details like name, address, etc. If you have a Yes bank account and opted for chequebook, you can get your customer id from there.
3. Statement has a Customer ID mentioned
Your account statement, credit card statement or Loan statement received via Email ID have a customer id mentioned in the first page. Open your registered email ID and search for Yes Bank statement, then download the PDF statement and open to get your yes bank customer ID.
4. How to find Yes Bank Customer ID online?
If you do not have a welcome letter/chequebook/statement and do not want to visit the branch, then there is one online method to find your yes bank customer id. For this method, you must have access to Internet banking and must know your Login ID and Password.
Open Yesonline website on your computer/smartphone browser – https://yesonline.yesbank.co.in/
Enter your Login ID and password.
Also, enter the OTP received on your registered mobile number.
Click on the 'Services' option from the main menu and then select the 'Account Preferences' option.
Verify with OTP sent to the registered mobile number.
You can view your account name, Customer ID and Login ID on the screen.
5. Yes Bank customer ID through SMS
Many people are asking how to get Yes Bank customer id through SMS. Currently, Yes Bank hasn't provided any service to get customer id through SMS. We will update this article once Yes Bank starts this service in the future.
Summary –
In this guide, we have seen the different ways to know what is customer ID in Yes Bank. If you have any queries regarding the information provided in the article, let us know in the comment section below.