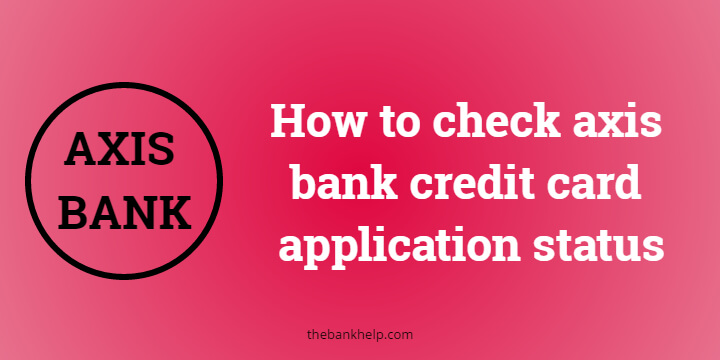 Axis Bank provides a wide range of Credit cards to choose from. Customers can avail the Axis bank credit card service according to their needs. You can apply for an Axis bank credit card online without going to the bank and the whole process is now online. From application to approval till card receipt is an online process. If you have already applied for an Axis bank credit card and want to check Axis Bank credit card application status then this guide is for you. In this guide, we will see step by step process to check application status for your axis bank credit card application.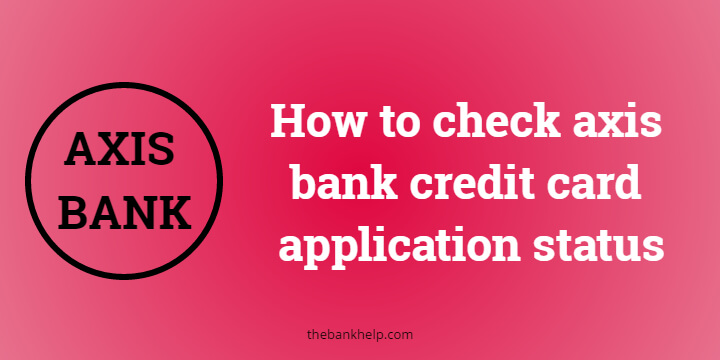 Things required to check Axis Bank Credit card application status
Application Reference number – If you have applied online then 20 Character application ID must be with you. If you have applied offline via branch then you must have got 9 digit Application ID. You will get this reference number in the SMS received from Axis bank on the date /next day of credit card application.
If you don't have an application ID, then you must have the PAN card number and the Mobile number given during the application.
How to Check Axis Bank Credit card Application Status online
Step1: Open the Axis Bank credit card tracking website on your computer/smartphone – axisbank.com/cctrack
Step2: You can see the form to track axis bank credit card status. At first, select the method to check the status of your axis bank credit card i.e – App ID or PAN card/Mobile Number Method.
Step3: Now, enter the 20 character Application Reference Number OR 9 Digit Application ID number.
Step4: If you have selected the second method, then enter your PAN Card Numer and the Mobile number given at the time of application.
Step5: After filling all the details, click on  Submit Button to check the status.
Step6: You can now view the status of axis bank credit card application.
Step7: In my case, It is showing Declined, which means My application is not approved and I will not get the card. You can contact the mentioned numbers to know why your card is declined.
Step8: If it shows "In Process" then your application is under review. You can wait 5 to 7 days to know the final status of your application.
Step9: "Approved" means your credit card request is approved and the limit for your credit card will be shown on the screen.
Must Read – How to know your Axis bank customer ID without Internet/offline
How to Check Axis Bank credit card application Status Via SMS
Axis Bank sends SMS to applicant mobile number at every status change. You will get an SMS on your mobile for Application Number, Application Submitted, Application Under Review, and finally Application status as Declined or Approval.
Open the SMS app on your mobile phone.
Locate the Axis Bank SMS from the inbox.
You can now view the latest status of your credit card application.
Also Read – How to change mobile number in axis bank
How to track Flipkart Axis Credit Card Application Status
Flipkart Axis bank credit card is an exclusive card offered by the bank with many features. Know how to apply for Flipkart Axis Credit card. Once you apply for credit card, you can track the application status using the above method or from the Flipkart app
Open Flipkart App and tap on menu icon
From the menu, tap on My Account option.
Then tap on Flipkart Axis Credit Card option.
You can now view the status of your card application along with the application ID.
Summary –
You can check Axis bank credit card application status online by sitting at home. If you have any doubts regarding the axis bank cc track, please feel free to write to us in the comment section below.
More Related Articles -