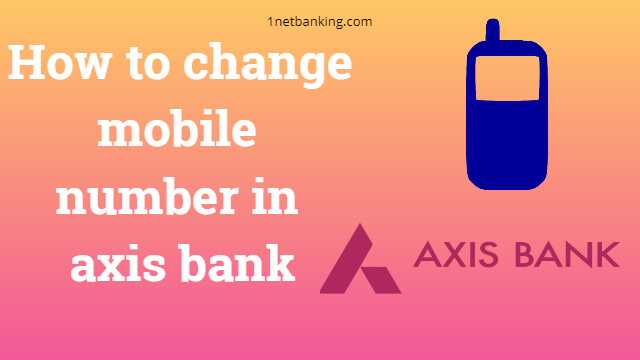 Axis bank is one of the trusted banks in India. With increasing customers and Digital India campaign, Axis bank has rolled out a new feature to change mobile number online. Using Online Service, you can change/update mobile number easily. In this guide, we have explained in detail on How to change mobile number in Axis Bank online using internet banking and ATM. Also, the offline method is included just in case.
The need of Mobile number Update in Bank
There is one main reason for changing mobile number in Axis Bank that your old mobile number is closed. Sometimes your linked mobile number is stolen, and you decided to take a new SIM card, then you can update mobile number in Axis bank.
Advantages of Mobile Number Update in Axis Bank
Once you change/update mobile number, you can receive SMS alerts, check account balance, register for axis bank internet banking, axis bank mobile banking, etc.
How to change Mobile Number in Axis Bank
1. Go to the Axis Bank Internet Banking login portal
2. Enter your login details and login to your internet banking dashboard.
3. Now click on Update personal details
4. Now, click on Contact Number Option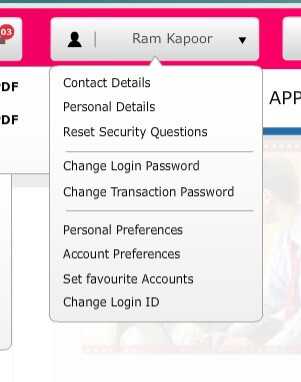 5. Enter your new mobile number and then click on update
6. Now, the OTP will be sent to your new mobile number.
7. Enter the received OTP into the provided box.
Once you click on Update Mobile Number Button, you can change mobile number in Axis Bank.
How to change Mobile Number in Axis Bank using ATM
Now you can update your axis bank registered mobile number using any Axis ATM.
1. Go to any Axis ATM near you.
2. Insert your Card and enter ATM PIN.
3. Now from the list of menu options, click on Registration Option.
4. Select Change Mobile Number option.
5. The message will show which contains question – A/C no. XXXXXXXX is registered with mobile 9812345678 do you want to update?.
6. Select Update option from the screen.
7. Now enter your new Mobile Number by using ATM keypads and select Confirm.
8. On next screen, once again enter your new mobile number to confirm and select on Update option.
Your mobile number is now changed and the bank will update new mobile number within 1 day.
Also Read – How To Block SBI ATM Card?
How to change mobile number through Axis Bank Branch
This is the oldest method to update mobile number in Axis bank but it is proven to be the most used method by rural/semi-rural area customers. Though the bank is encouraging their customers to use online services.
1. Go to your axis bank branch and visit Helpdesk
2. Ask them for KYC update form.
3. Fill up the form and enter which details you want to update. Don't forget to enter your new mobile here.
4. Also, enter your personal details like account number and sign the document for verification.
5. Submit the form to the corresponding desk.
Done. You have successfully updated mobile number. It will take up to 3 working days to update your new mobile number in the system.
Must read – How to check Central Bank Of India Balance online
Summary –
in this guide of How to change Mobile number in Axis Bank explains 3 methods to do the same. Internet banking, using ATM and through Bank Branch, you can update mobile number in axis bank.
If you have any kind of doubt, questions, feel free to ask them in the comment section below.