How to check Canara bank balance within 1 minute
Canara Bank is a nationalized bank in India. Canara Bank provides online services for its customers to manage their accounts sitting at home. One such service is to check the balance on the phone/computer. In this guide, we will see how to check Canara bank balance online. The guide explains various methods to check the Canara bank balance with step by step procedure.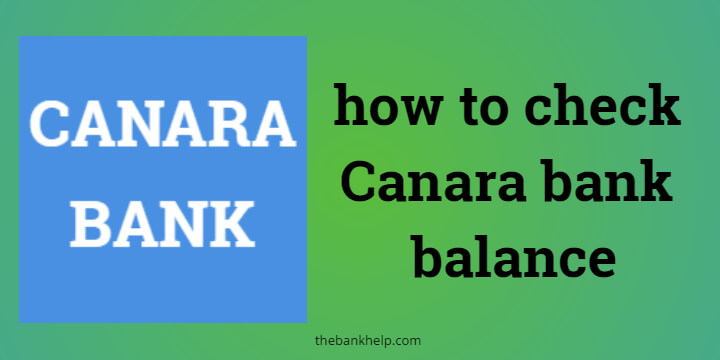 Things required for Canara bank balance check
You should have a mobile number with you, which is registered with the bank.
Internet connection on your phone/computer.
Internet banking ID/password to log in to Canara bank internet banking.
Methods on how to check Canara bank balance online.
Through Mobile App
Via Internet Banking
Via missed call
Through UPI App
Through *99# USSD service
We will see each method in detail.
Method 1 – How to check Canara Bank balance using CANDI App
Download the Canara bank mobile app on your phone.

Now, open the App and register on the App with your mobile number
Once you login to the App, from the dashboard, tap on the View Balance option.

Now, you can see your account balance on your screen.
Method 2 – Check Canara Bank balance through Internet Banking
Open the Canara bank internet banking website – https://canarabank.com/
Now, click on the Netbanking option from the main screen.
On the new tab, enter your User ID, password and click on Login button.


On the main screen, you can now see your bank account balance.
Click on the Mini statement to see the last ten transactions.
Method 3 – How to check Canara bank balance using UPI App
This is the most preferred method, and you can use this method on the go to check balance any time
Download any UPI App of your choice. For now, we will see the Google Pay App.

Download Google Pay App for Android/iOS

Open the App and complete the registration using your bank registered mobile number.
Click on your profile icon and select the bank.
Now, click on Check Balance and enter the UPI code.
You can now see the account balance on the screen.
Also Check – How to get Canara Bank Mini statement by SMS or missed call
Method 4 – Canara bank balance check using *99# feature.
Please note that this feature works without internet connection and works on every phone, even basic keypad phones. Also, this feature won't work on the Jio network.
Dial *99# on your phone.
In a few seconds, the popup screen will appear on the screen with the menu.
Select the Check account balance option by entering the corresponding dial number.
Enter your UPI code, and in a few seconds, you can check the account balance on your screen.
Method 5 – Check Canara Bank account by missed call
This method also works without an internet connection. You just need your registered mobile number with you.
Open the dial-pad on your phone.
Now, dial the following number on your screen and make a call.
Canara Bank balance check missed call number – +919015483483
The call will disconnect automatically.
In a few seconds, you will get the SMS on your mobile, stating your Bank Account balance.
Also Check – How to check bank account balance on phone within 5 minutes
Summary –
This guide, we have seen five easy methods to check Canara bank account balance online. If you have any doubts regarding how to check Canara bank balance, you can write below in the comment section.