How to view Indian bank passbook online in 2 minutes
Indian Bank is a nationalised bank in India with over 6062 branches all over India and 3 branches overseas. Indian Bank also provides many online facilities to is customers for banking on their mobile phone. You can do almost everything using your smartphone/computer and do transactions from home. One such service is to view Online Passbook on the phone. In this guide, we will see how to view Indian bank Passbook online on your phone within 2 minutes.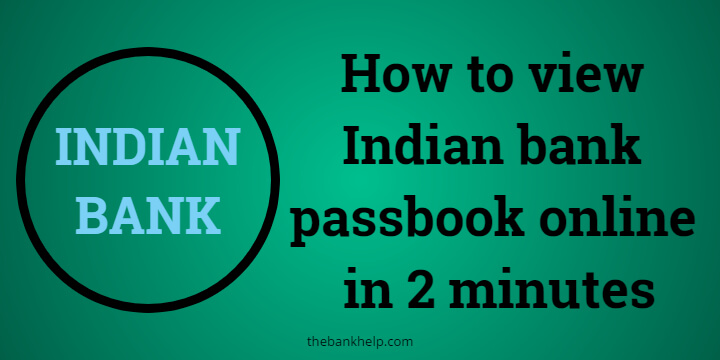 Things required to view Indian Bank passbook online
Registered mobile number with you.
IndPay mobile App must be installed, and mobile banking must be activated.
Also Read – How to block indian bank atm card in 1 minute
How to view Indian Bank passbook Online
Step1: Install the IndOasis App from Playstore/App Store

Step2: Open the App and login with your CIF number and MPIN.
Step3: You can now see the main dashboard of the App, where the Indian Bank Balance and all main things are present.
Step4: On this main page, click on m-Passbook option from the menu.
Step5: Now, select your Account number and tap on View Passbook button.

Step6: You can now see the last transactions of your account.
Using these simple 6 steps, you can now see Indian Bank Passbook online.
Also Read – Indian bank net banking registration in 5 minutes
Summary –
In this guide, we have seen how to check your passbook of Indian Bank account. You can complete this activity online sitting from home. If you have any query regarding this guide, feel free to write down in the comment section below.