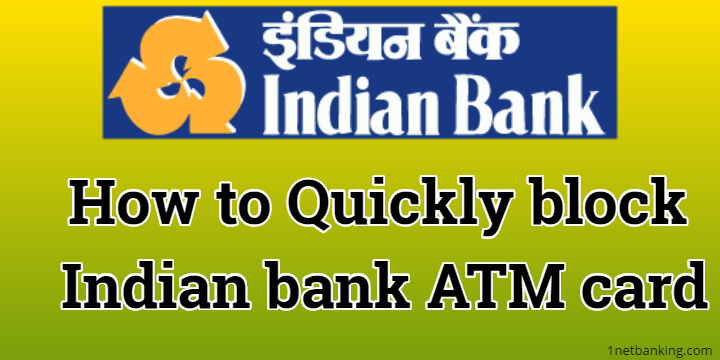 Do you have Indian Bank account? If yes, then you must have using their ATM card for easy cash withdrawal and other services. If Unfortunately, your Indian Bank ATM card is lost, then you must block it as soon as possible. This post can help you during such a situation. Reading this article, you will be able to know how to block Indian Bank atm card. The procedure is simple and explained in step by step manner.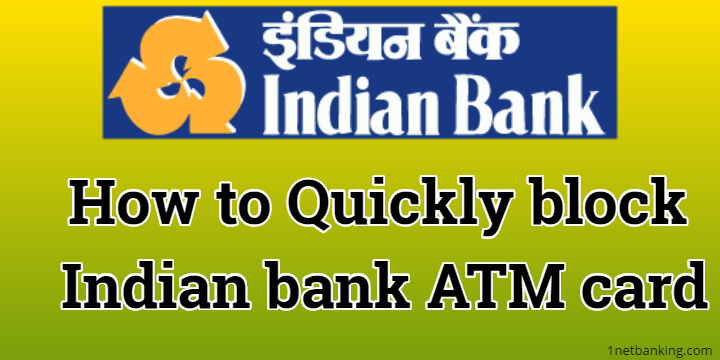 How to Quickly block Indian bank ATM card
There are Three methods. Using any of this method, you can quickly block the atm card.
Block ATM card by calling to customer care
Blcok ATM card by sending Email
From the Internet banking
Block India Bank atm card using IB Smart Remote App
Method 1 – Block Indian Bank ATM card by calling customer care
This is the most convenient and quick way to block lost atm card.
1. Get any phone and call dial the following number
Indian Bank ATM block Toll-free number – 180042500000
2. Once the call gets connected, select your preferred language.
3. Now, wait for the executive to talk with you. Then tell about your lost card and tell to block it.
4. Tell the account number and other details once asked by the executive.
5. Your card is now blocked
Method 2 – Block ATM card by sending email
If you dont have access to the phone, you can send email to the bank and block your card.
1. Create new mail and in the "To" section, type any of this email id
Indian Bank ATM card block Email ID – [email protected] OR [email protected]
2. In the subject section, type – Please Block my ATM card at earliest.
3. Enter your account number, CIF number, AM card number and other details and write about blocking of your card.
4. Within a few hours, your card will be blocked.
Method 3 – Block Indian bank debit card using Internet Banking
1. Open the Indian Bank website on your phone, computer. https://www.indianbank.in
2. Click on the Net banking option and from the new screen, login with your user id and password.
3. Now, click on Block ATM card option from the main menu.
4. Select the atm card number to block and reason of blocking and click on Block button.
Method 4 – How to block Indian Bank ATM card using IB Smart Remote mobile App
1. Download IB smart remote mobile app from play store.
2. Open the app and register with your account details. Also, create an App password.
3. Once the registration is successful, login to the app.
4. From the main menu, click on Your Cards option.
5. On the new screen, select the card to block.
6. Now, click on lock this card
7. On the new screen, tick mark in front of Disclaimer statement. And then tap on Lock Button.
In this way, you can easily block your atm card.
Summary –
In this post, I have explained how to block Indian Bank ATM card using four easy ways. Every method is easy, and you can quickly block the atm card. In case, if you have any difficulty regarding blocking your Indian bank atm card, please feel free to comment your queries in the comment section below.