Bank of India is one of the largest banks in India. The bank provides online services to their customers for ease of access. If you have Indian Bank and want to check the recent transactions on your phone, then this article is for you. By reading this article, you will able to avail Indian bank mini statement on your phone.
How to get Indian bank mini statement on the phone
there are two easy methods to avail of this facility.
Using SMS banking
Using IndPay Mobile App
Method 1 – Get Indian Bank mini statement by sending SMS
This method is very easy to perform; you can get a mini statement of your account within a minute.
To avail of this feature, you first need to register for SMS banking. Read here how to register for Indian Bank SMS banking. After successful registration can follow the steps below –
1. Get your bank registered mobile number and open SMS app.
2. Now, create a new SMS and type the following keywords and send this message to 94439443
LTRAN *space* <MPIN>
e.g. LTRAN 12345
Instead of <MPIN> enter the PIN you got while registering for SMS banking.
3. Now, you will get an SMS from the bank with a mini statement.
4. Open this SMS, and you can see the last three transactions of your account.
Method 2 – Get Indian bank mini statement using IndPay Mobile App
1. Download the IndPay mobile app from playstore and install it.
2. Open the app and enter your account number, debit card details and create an MPIN for the app.
3. Now, login into the app using the user id and MPIN.
4. Once you login to the app, from the main screen, tap on the My account option and then select Saving account.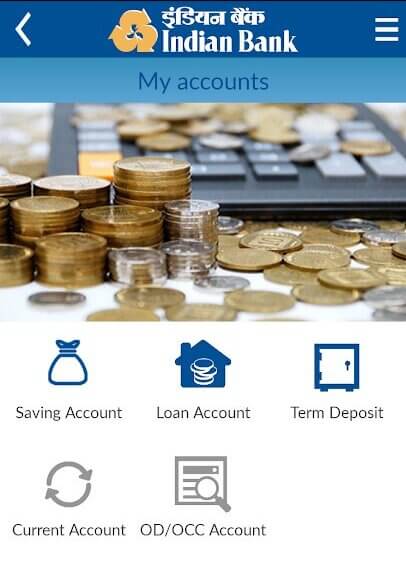 5. Now, tap on the Mobile Passbook option.
6. On the new screen, you can see a list of your all transactions same as Passbook.
Summary –
With the help of this post, you can know how to get Indian bank mini statement on your phone using two methods. Both thee methods are easy to perform. Feel free to comment below your queries related to the mini statement or any transaction related problems in the comment section below.