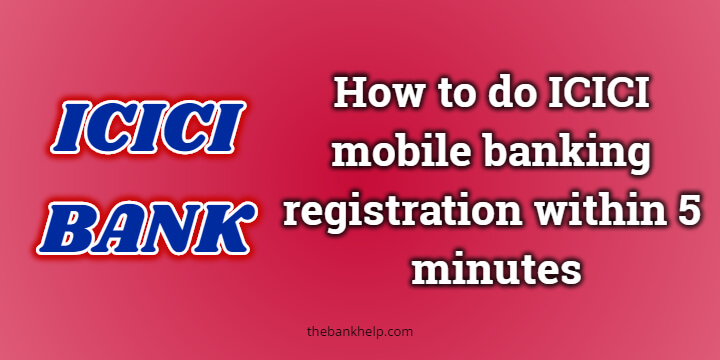 ICICI Bank is an international bank and provides a wide range of services in India. The bank offers online services to its customers for easy access to their accounts, manage credit cards, loan accounts, etc. One such service is Mobile Banking. You can do almost everything using ICICI mobile banking. In this guide, we will see how to do ICICI mobile banking registration within 5 minutes. The guide explains all the information in an easy and step by step manner.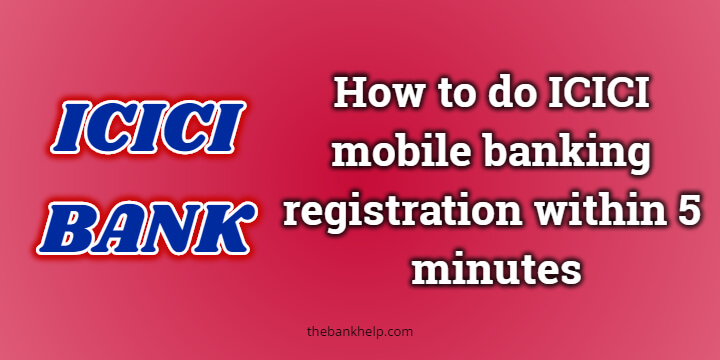 Things required for ICICI mobile banking registration
The mobile number registered with the bank should be with you for mobile banking registration.
If you have an ICICI account, then ATM card details are required for verification.
If you have ICICI credit card, then card number and card PIN is required for verification.
The bank registered mobile number should have inserted into the phone in which you have downloaded the ICICI iMobile App.
The mobile number should be active to send and receive SMS.
Must Read – How to check bank account balance on phone within 5 minutes
How to do ICICI mobile banking registration online
Step1: First of all, download the iMobile App on your smartphone.

Step2: Open the App and allow the required permissions like Call, SMS, Location, etc. SMS and phone permissions are required for verification of your mobile number. You can Dis-allow the location permission if you want.
Step3: Now, tap on the I already have an Account button.
Step4: Now, tap on Activate button from the new screen.
Step5: On the new page, select the SIM card which is registered in the bank. Click on the Verify Mobile number to start the verification process by SMS.
Step6: Now, App will start verification of your mobile number. Make sure you allowed the SMS permission to the App.
Step7: In the final step, you need to enter ATM card PIN or Credit Card PIN for ICICI Mobile banking activation. Read how to generate ICIC credit card PIN if you don't have it.
Step8: After successful verification, you can set Four Digit PIN to easily log in to the App. You can also enable fingerprint authentication for faster and secure login.
Step9: In the popup window, you can now see a message about successful activation of mobile banking. You will also receive an SMS informing about successful ICICI mobile banking registration.
In this way, you can easily do ICICI mobile banking registration online.
Also Read – How to track ICICI credit card dispatch status
Features of iMobile App
Check Account balance.
Funds transfer – IMPS, UPI, NEFT.
Cheque book request.
Block ATM card.
Block Credit card.
Manage Credit card.
Check Outstanding, pay credit card bill.
View Statement of account.
View Credit card statement.
Mobile, DTH recharge.
Account transfer to another branch.
Summary –
You can register for mobile banking for managing your savings account, credit card, loan account. In this guide, we have seen how to do ICICI mobile banking registration online within 5 minutes. If you have any doubts regarding this guide, feel free to write down below in the comment section.