How to unblock SBI ATM card Easily?
All banks provide a credit/Debit card to all their customers. If you enter the PIN wrongly three times, your card gets lost, or due to any reason, if you block your card by yourself, you need to unblock the card by going to the bank branch. If you have an SBI account, this guide will help you to unlock SBI atm card. The guide explains how to Unblock SBI ATM card in detail and step by step manner.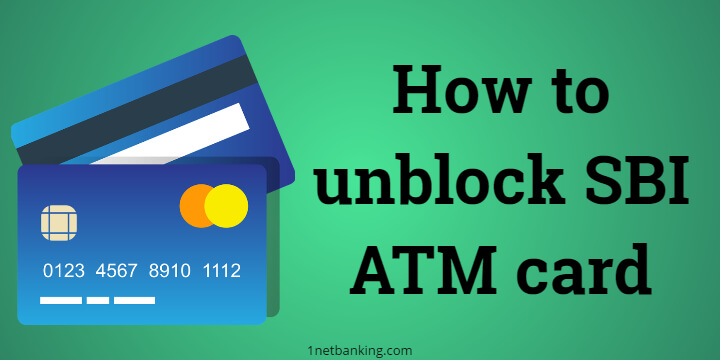 Things required to unblock SBI ATM Card –
There are a few things which you need to have with you to unblock your sbi debit card –
Account number
Card last four digits
Photo ID
Once you collect the required things, you can now read the following steps to know the process to unblock sbi atm card.
Also Read – How To Activate SBI Debit Card?
How to Unblock SBI ATM Card?
Follow these simple steps to unlock your SBI card.
You need to go to the nearest SBI Bank Branch and ask for ATM Unblock Application Form.
Now, fill-up the form correctly. Enter the account number, CIF number, card last four digits, and other required details correctly.
Don't forget to sign the application form.
Now, attach the Photo ID with the form and submit it to the bank officer.
Your card will Unblock within 24 hours.
You can receive the SMS update on your mobile once the card is unblocked.
This is how you can easily unblock SBI ATM card in six steps
Also Read – How To Block SBI ATM Card?
How to order new SBI atm card?
If you have permanently blocked your card and need a new card, you can easily do it online through net banking. We have covered all the steps to order new atm card from sbi online in this guide – How to order new sbi atm card?
Summary –
This guide explains how to unblock SBI ATM card by going to the bank branch. If you have any doubts regarding this process, you can write in below comment section.