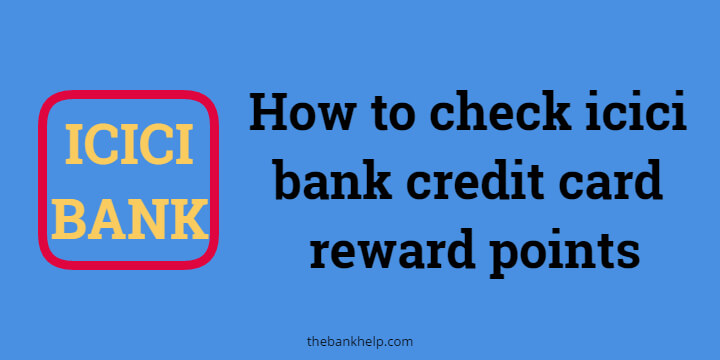 ICIC bank provides the most valuable credit cards with attractive offers and reward points. There are many card varients which gives more reward points. These reward points can be redeemed to get many products/services/ E-gift Vouchers. But how to view reward point balance on your credit card. In this post, we will see how to check ICICI bank credit card reward points online.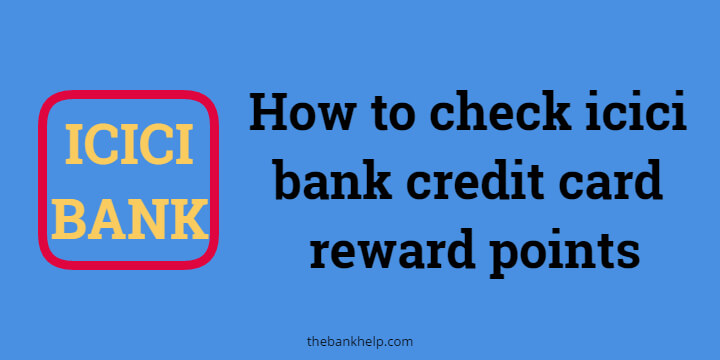 Things required to check ICICI bank credit card reward points
Internet Banking User ID and password – To view rewards points through ICICI Internet banking. Know how to register on icici internet banking
iMobile App PIN – To view reward points through ICICI bank mobile banking.
Must Read – How to reset icici net banking password.
Must Read – Forgot ICICI user ID? Quickly recover your forgotten ICICI user ID within 5 minutes
How to check ICICI bank credit card reward points?
There are two methods available to view icici credit card reward points
Through ICICI net banking
Through iMobile App
We will see each method in detail –
Method 1 – How to check ICICI bank credit card reward through Internet Banking
Open ICICI internet banking website on your computer/smartphone – https://icicibank.com
Click on the Login button and enter your User ID and password to login to your account.
From the main screen, Under CARDS section click on CREDITS CARDS option.
Now, you can view your icici credit card details on the screen. If you cannot view the card here, you can add your card by entering card details and verify otp sent on mobile number.
From Left Side menu, click on Reward Points option.
On the new screen, click on View option.
You can now view Reward points collected in your card.
Also Read – How to block ICICI Credit Card instantly
Method 2 – View ICICI bank credit card reward via iMobile App
Download iMobile App on your smartphone – https://www.icicibank.com/mobile-banking/imobile.page
Open the app and register on the app using credit card details and OTP sent on your registered mobile number.
Create Four Digit login PIN to log in to your account.
Once the registration process is completed, enter four-digit login pin. Tap on My Cards option from the screen.
Now, Select your credit card and then tap on "Reward Points" option.
On the new screen, you can now check reward points in ICICI bank credit card.
Also Read – How to enable international transaction on ICICI credit card
How to redeem reward points in ICICI credit card
You can redeem collected points using internet banking and iMobile app.
Summary –
You can easily check and redeem rewards points for your icici credit card using internet banking and mobile banking. In case you have any query/doubt regarding the information provided in this article, feel free to write to us in the comment section below.